The club has 7 trap fields on-site. One field is is the members practice trap field. The remaining 6 trap fields are used for league shooting.
Member Trap Field.
Can be used at any time during the day by club members.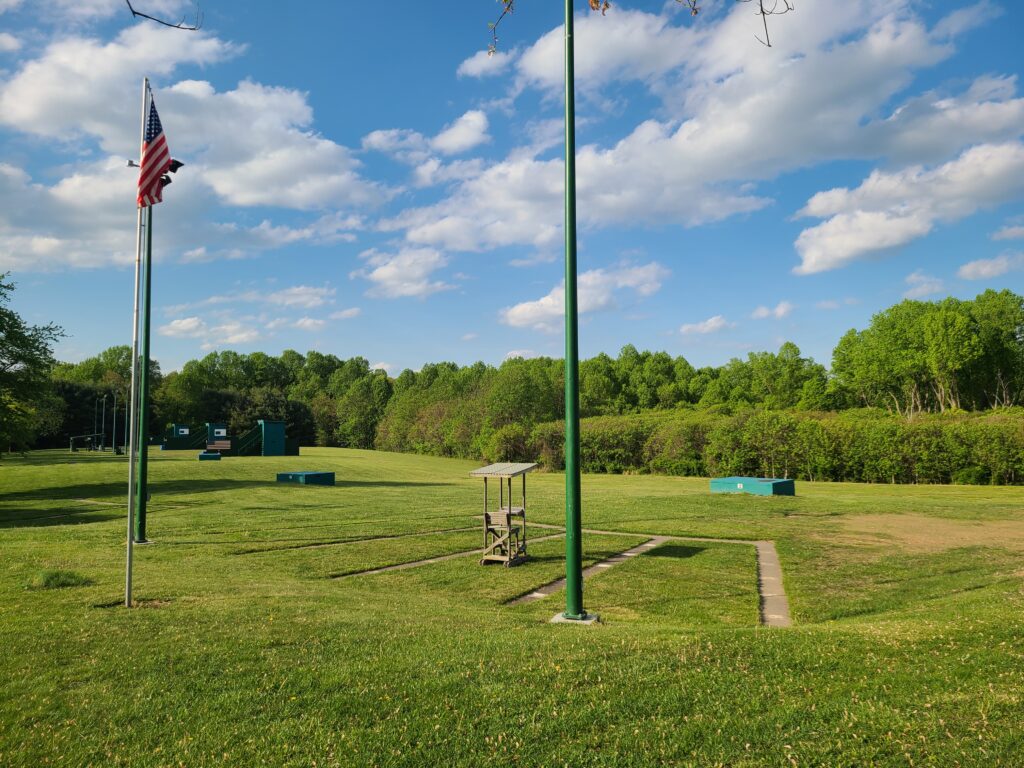 Trap Fields 1 & 2
These are used during for the Thursday night public trap shoot.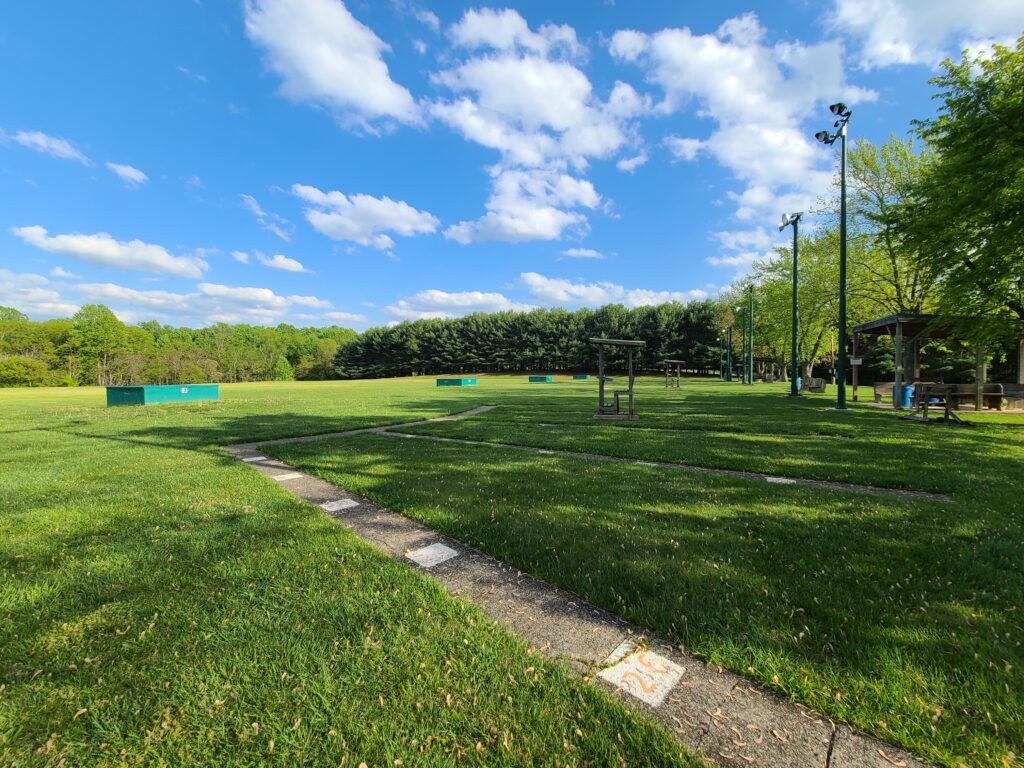 Trap Fields 3 – 6
These are used during the Summer League & Scholastic Clay Target Program